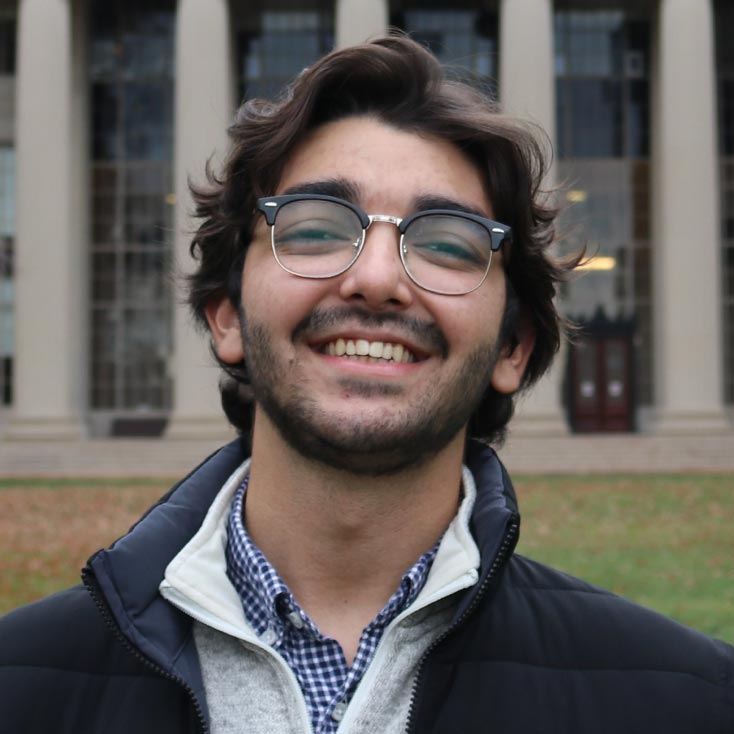 Daniel Gonzalez-Diaz
Undergraduate
Department
Mechanical Engineering
Tell us about your first encounter with MIT's OME Office.
Upperclassmen I had met from my hometown told me about Interphase and I decided to attend an OME info session during Campus Preview Weekend (CPW). There, I met Somiya Kalloo who convinced me that Interphase was a worthwhile experience and that I should definitely apply. Very grateful to have talked with Somiya there.
What were your initial impressions?
During the info session and student panel in CPW, I remember noticing how the students and staff treated each other like they've known each other for decades and how welcoming they were with the prospective students.
Did those impressions change over time?
My impressions from the OME have only grown from there.  I've seen the extent of how welcoming the OME is and how it's always striving to support and advocate for students in the best possible way.
What programs did you take part in, and how were they helpful?
I participated in Interphase in 2017, which not only eased the transition into MIT academically by giving me the knowledge and confidence to succeed in the first year, but I also met some of my best friends during that summer.
I also took Momentum in my freshman IAP which was my first hands-on project at MIT and prepared me for projects in my major and future internships.
What was your most memorable or valuable experience with OME?
I would say the relationships I've built over time with the OME staff and students through all the programs and events is what I value the most. Particularly, my freshman year advisor, Lilen Uchima has been an instrumental mentor for my growth and success at MIT. In general, I think just knowing that there's a core group of people that want to succeed and are willing to help you out goes a long way.
If you had to describe OME with one word, what would it be?
Community.
For graduating seniors and alumni: What are you doing right now, post graduating MIT?
Staying at MIT to pursue a Master's in Mechanical Engineering (SM), researching dynamic robot locomotion in unstructured terrain.