E-Mentor Advocate Partnership Program (EMAP)
The goal of E-MAP is to help students transition from academia to the work environment. IACME mentors work closely with MIT protégés to guide them through the process.
Through the E-Mentor Advocate Partnership Program (E-MAP), the OME works closely with MIT alumni and corporate and government partners (known as the Industrial Advisory Council for Minority Education, or IACME) to promote the direct involvement of industry in the educational development of MIT students.
---
Please note: Mentor and protégé applications have closed for the 2022-2023 academic year. Thanks to everyone who applied to this year's program! Keep an eye on your email (and, for all non-MIT mentors, spam folders) for information on next steps.
Questions about the application process? Email us: emap-ome [at] mit.edu
What is the E-Mentor Advocate Partnership Program?
The E-Mentor Advocate Partnership Program (EMAP) is a virtual mentoring program that seeks to enhance the personal and professional growth of MIT sophomores, juniors, and seniors. The program matches students to active professionals so they can engage in a relevant, career-oriented mentor-protégé relationship that will aide in students' post-MIT transition into the workforce. 
Please note: Although this is a virtual mentoring program, we encourage mentors and protégés to communicate in person if there is an opportunity to do so.
When was the E-Mentor Advocate Partnership Program started?
E-MAP began in September 2013.
Who applies to be a mentor?
Mentors are volunteers from the corporations represented by IACME and can include any permanent employee therein. Additionally, OME E-MAP staff work closely with Black Alumni of MIT (BAMIT ) and Latino/a Alumni/ae of MIT (LAMIT) to recruit mentors.
More specifically, EMAP mentors are comprised of professionals who want to help students strategize, develop professionally, and network. Matches are based on interests listed in the applications. Although we try to match students based on their exact professional interests and major, this is not the purpose of the match; mentors are available to encourage development of professional skills that will transfer to any profession.
What are the benefits of mentoring for students?
Making connections is critical to professional success. A close relationship with an industry partner or an MIT alum is a great way to start building a strong network. A mentor can be a motivator, supporter, coach, connector, door opener, champion, friend, and more.
Studies show that students with mentors:
Positively adjust
Increase their self-efficacy (perceived confidence in their ability)
Fare better on key measures of professional success than those who fail to make mentoring connections
Mentors should strive to:
Create an environment for electronic meetings that makes the protégé feel comfortable
Help protégés feel at ease in discussing any professional issues or strategies
Understand and empathize with circumstances and experiences
Be encouraging
Make appropriate referrals to resources to facilitate professional development
Improve protégé self-efficacy
Can I apply to be a mentor/protégé?​​​
Recruitment efforts are primarily executed during the spring semester so the program can begin in late-summer. Protégé recruitment is primarily (but not exclusively) focused on underrepresented minority (URM) students at MIT. We welcome all interested students to apply to the program.
What are the responsibilities of a mentor and a protégé participating in the E-Mentor Advocate Partnership Program?
Mentor
Protégé

Complete online application, a background check, and commit to 1 year (August to May)
Complete online mentor training
Regularly access email and proactively reach out to protégé at least twice monthly
Reply to protégé communications within 2-3 days and no longer than one (1) week of receipt
Offer insight for personal development plan such as resume building, internship search, etc.
Set up milestones in coordination with protégé and "meet" (through email, Skype, or phone) to chart progress
Complete monthly check-in forms

Complete online application and commit to 1 year (August to May)
Complete online protégé training
Regularly access email and respond to mentor within 2-3 days and no longer than one (1) week of receipt
Prepare questions and project plan to structure mentoring relationship and review with mentor
Prepare personal development plan/goals such as resume building and internship search and review with mentor
Set up milestones in coordination with mentor and "meet" (through email, phone, or Skype) to chart progress
Complete monthly check-in forms

 
Quotes from EMAP participants:
"In my second year of mentoring [Protégé], it has been a delight to see her continue with her proactive approach in whatever she engages in, her commitment to continuous improvement, and her level-headedness. She surpassed my expecatations of her this year...I have learned more from [Protégé] that she will probably realize. Thank you for the opportunity to mentor her." - EMAP Mentor
"[Mentor] has been the best mentor I have ever had...I think his flexibility and understanding of the MIT experience has allowed him to support me in whatever ways he can which I truly appreciate. He has been able to keep me accountable when I asked him and he has instilled in me a confidence in my abilities I did not have before. I am very grateful that I got to meet [Mentor] through EMAP and I think we might continue this mentorship even after I graduate." - EMAP Protégé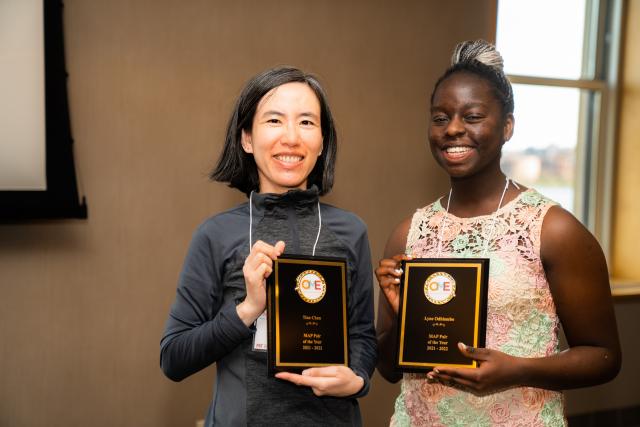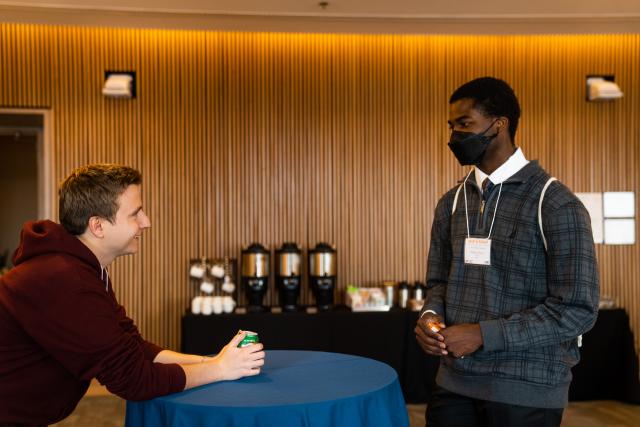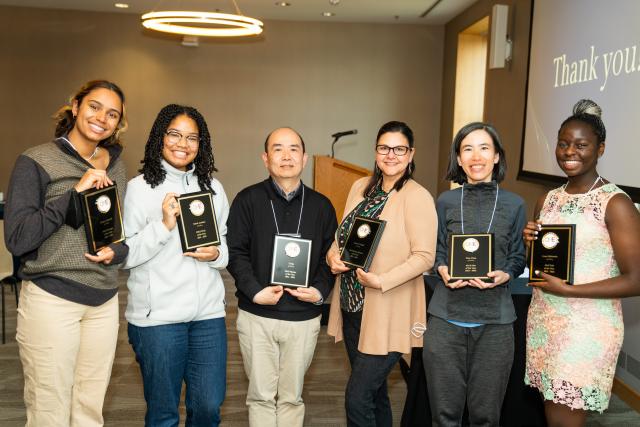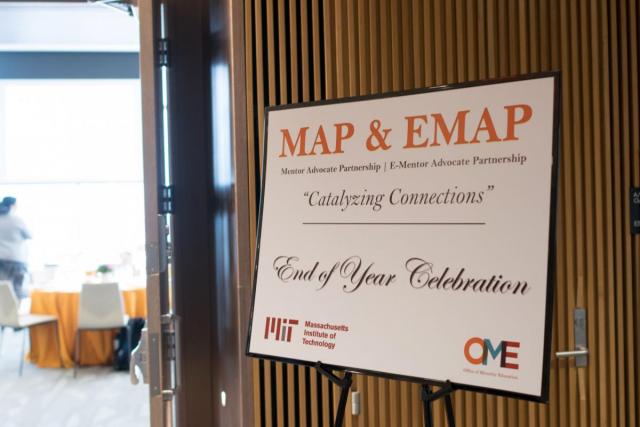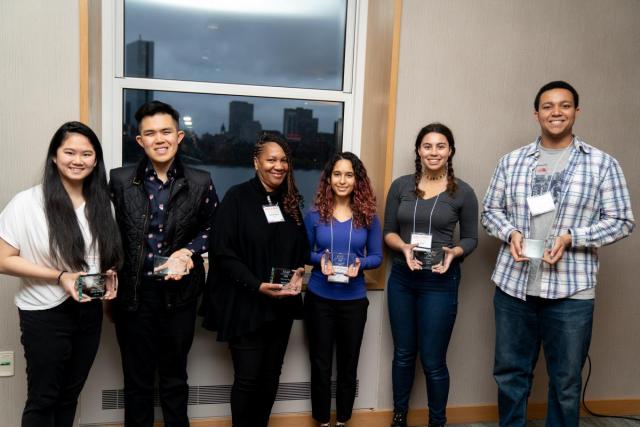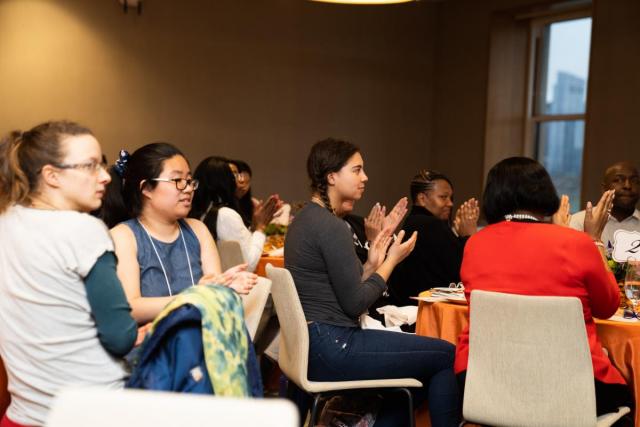 Above: Highlights from EMAP/Map End of Year Celebration 2019 and 2022