Mentor Advocate Partnership (MAP)
Mentor Advocate Partnership (MAP)
A volunteer mentoring program designed to complement the Institute's academic advisor system by helping first-year students build relationships with staff, faculty, post-docs and graduate students; to monitor their academic performance and personal well-being; to offer encouragement; and to provide a proactive support network.
Mentor applications have closed for the AY2023-2024. 
Protégé applications have closed for the AY2023-2024.
Please check back in August for the next application cycle. 
Thank you to everyone who has joined our mentoring community! We look forward to another incredible year.
For more information about the program, please email us: map-ome [at] mit.edu (map-ome[at]mit[dot]edu)
With the acknowledgement that strong relationships throughout the college experience play an integral role in academic success and personal satisfaction, MIT's Mentor Advocate Partnership (MAP) fosters a student's holistic development along non-academic lines. Created by the OME, MAP facilitates a trusting partnership between a student and a staff, faculty, post-doc or graduate student, that has the potential to continue throughout the undergraduate years.
Studies show that students with mentors:
Positively adjust to college
Are more likely to graduate
Have a greater overall satisfaction with their college experience
Increase their self-efficacy and perceived confidence in their ability
Fare better on other key measures of college success than students who lack mentoring connections
The Program
During the freshmen year, protégés attend a kick-off event to become orientated with MAP, meet the potential mentors for the first time, and learn how to make the most of the mentoring relationship. Mentors and protégés attend two to three MAP group events and meet one-on-one at least three times per semester. Together, they create goals for the relationship and create a schedule of when to meet and how to best communicate. MAP program staff check-in with the protégés and mentors throughout the academic year to monitor and support the relationship.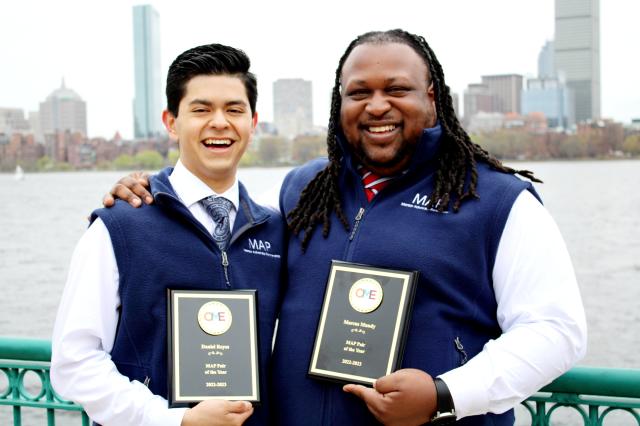 Quotes from MAP Participants:
"I believe [Protégé] is an outstanding MAP protégé. We normally communicate by text and I can say he is very proactive as he will sometimes write just to say hi. We have been able to meet on campus and he even came to my house for dinner to meet my husband and child which showed his willingness to develop a strong and mutually beneficial connection with me and my family." - MAP Mentor
"As a freshman going to college in a foreign country, I relied on [Mentor] for advice on everything from where to buy shoes to how much to tip at a restaurant. She made me feel like home, checked in on me frequently and was always warm and caring. She has truly impacted my life and helped me make a smooth transition to college life!" - MAP Protégé
"From answering my emails very quickly, to listening to me, and having interested conversations with me, [Mentor] has been the best mentor I could have ever asked for. I never imagined I would have the pleasure and honor of developing a relationship with a faculty member as caring and loving as her. This is why I will stay connected with her even after the program officially ends." - MAP Protégé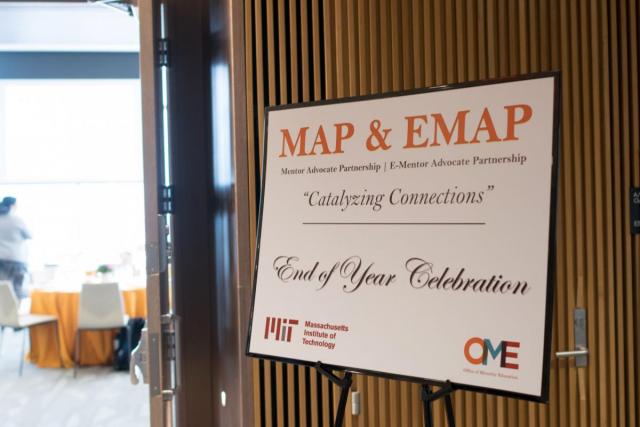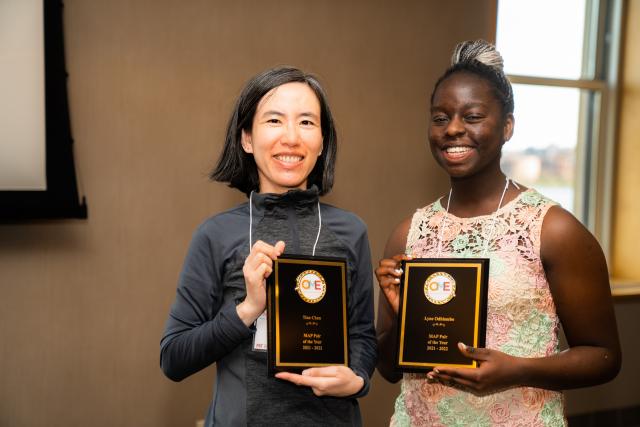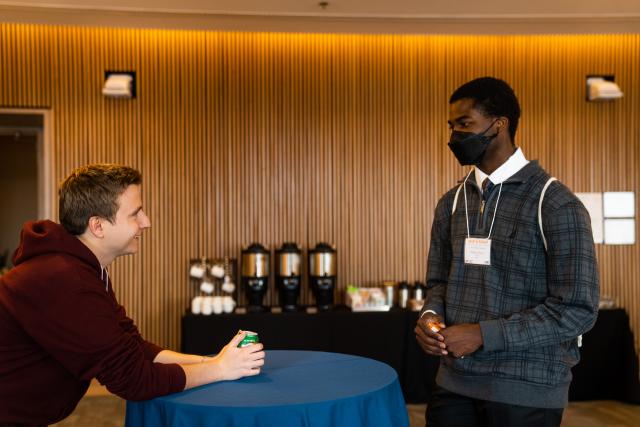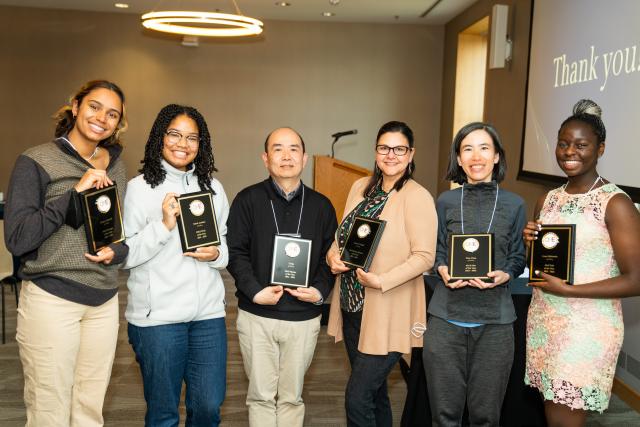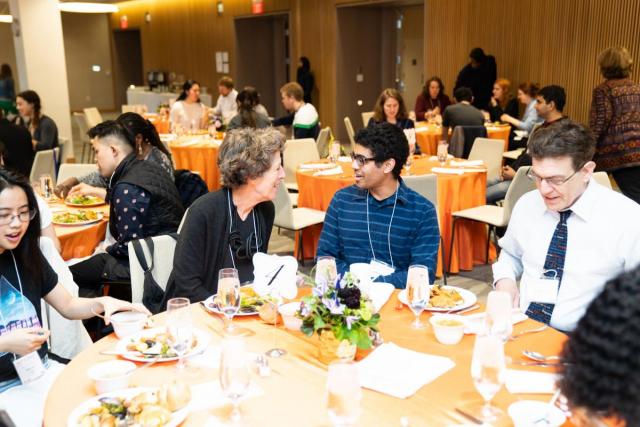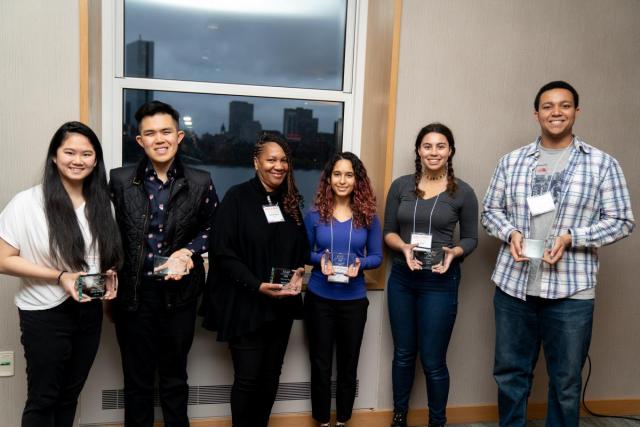 Above: Highlights from MAP/EMAP End of Year Celebration 2019 and 2022