Laureates and Leaders
The Laureates & Leaders program is a graduate school initiative designed to encourage and support students, including those who are underrepresented in the sciences and engineering, in their quest to achieve a doctoral degree.
---
Thank you for your interest in Laureates & Leaders! The Class of 2026 cohort application is now open, and can be accessed here. Deadline to apply is October 11th, 2023. Please email laureatesleaders [at] mit.edu with any questions!
The Laureates and Leaders Program is designed to encourage highly motivated and talented sophomore students, including those underrepresented or underserved in STEM fields during their pursuit of a graduate degree; specifically dual M.D./Ph. D. or Ph. D. programs. Students are identified by their interests in advanced studies and by their strong academic records at MIT.
Throughout the students' remaining undergraduate years, the Laureates and Leaders program helps participants prepare for graduate school by:
Connecting a group of select undergraduates who share an interest in attending graduate school.
Facilitating networking opportunities with faculty, alumni, and graduate students through research talks and panels.
Providing financial subsidies to help offset the costs of graduate school preparation, including application fees, GRE test fees, conference registration, travel to graduate schools and more. 
Responsibilities of Laureates and Leaders' students include:
Maintain a competitive GPA
Remain in the program from sophomore year until graduation
Perform and present research
Attend monthly workshops and events
Meet with a faculty mentor and Laureates and Leaders' staff
Apply to graduate school 
Interested in graduate school but cannot join Laureates and Leaders? Subscribe to the Pathway to Graduate School mailing list to receive events, news and opportunities related to the preparation and application to graduate school!
Laureates and Leaders Class of 2022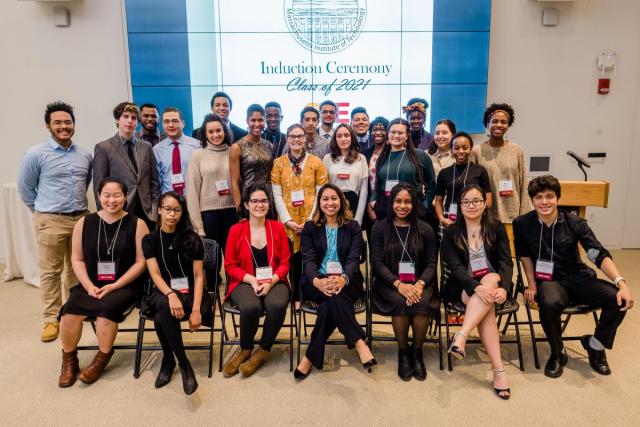 Laureates & Leaders Class of 2020. Photograph by Iaritza Menjivar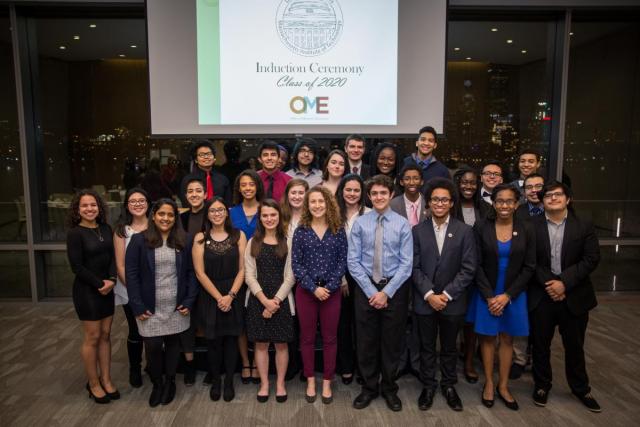 Laureates & Leaders Class of 2021. Photograph by Iaritza Menjivar