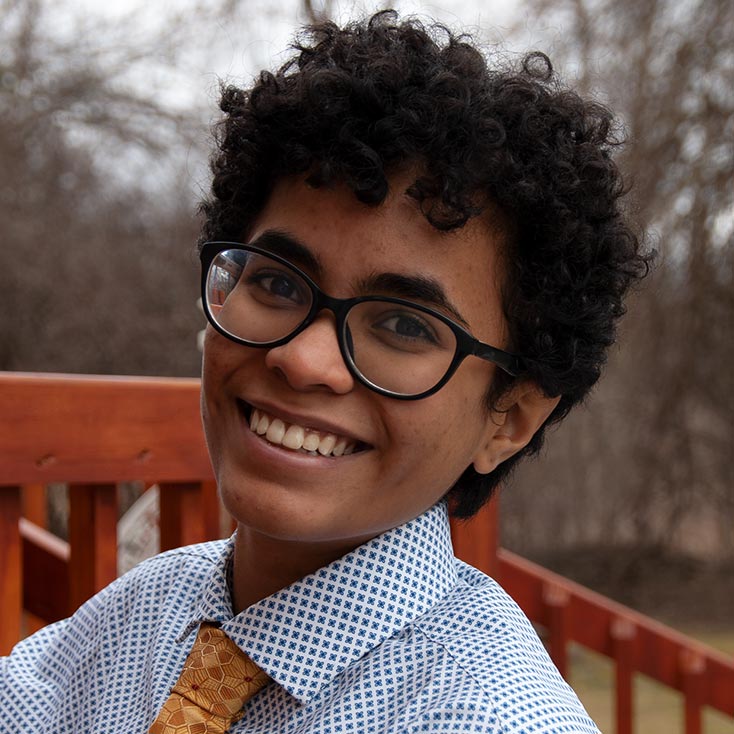 Simon Radhakrishnan
Undergraduate '24
Tell us about your first encounter with MIT's OME Office.
It's hard to remember, but ​I believe my first encounter with the OME was through Interphase, which I found about via email. My first face-to-face encounter was over Zoom at one of the introductory Interphase meetings.
What were your initial impressions?
My initial impression was that all of the OME staff members and upper-level students were really friendly and seemed genuinely interested in getting to know us. I felt so lucky to be a part of my Interphase cohort, and I was grateful to have their energy and enthusiasm, especially after we found out that the first semester would take place online.
Did those impressions change over time?
I feel like my initial impressions were confirmed and strengthened! I genuinely love spending time with the people I meet through the OME, and I always look forward to catching up with everyone during Somiya's office hours!
What programs did you take part in, and how were they helpful?
So far, I've been fortunate enough to participate in two OME programs: Interphase and The Standard. Interphase was beyond helpful in bridging my science knowledge gap and helping me develop healthy study habits. It gave me the room to make mistakes without being afraid of long-term consequences and in the process, figure out what strategies work best while adapting to the rigor of MIT classes. I haven't been a part of The Standard for as long, but so far, it has been a really lovely way to get to know other students and staff of color both formally and informally.
What was your most memorable or valuable experience with OME?
I really enjoyed participating in the game nights hosted by The Standard. It's pretty difficult to host a group competition over zoom, but they consistently did an amazing job. I had so much fun trying to solve the OME's puzzles while getting to know some of the older students!
If you had to describe OME with one word, what would it be?
Supportive.
After graduation what are your plans?
I'm still not sure what I want to do after graduation, so I hope to use the next few years to explore my options and interests. At the moment, I think I would like to pursue a career in mental health, particularly treatments for anxiety disorders.